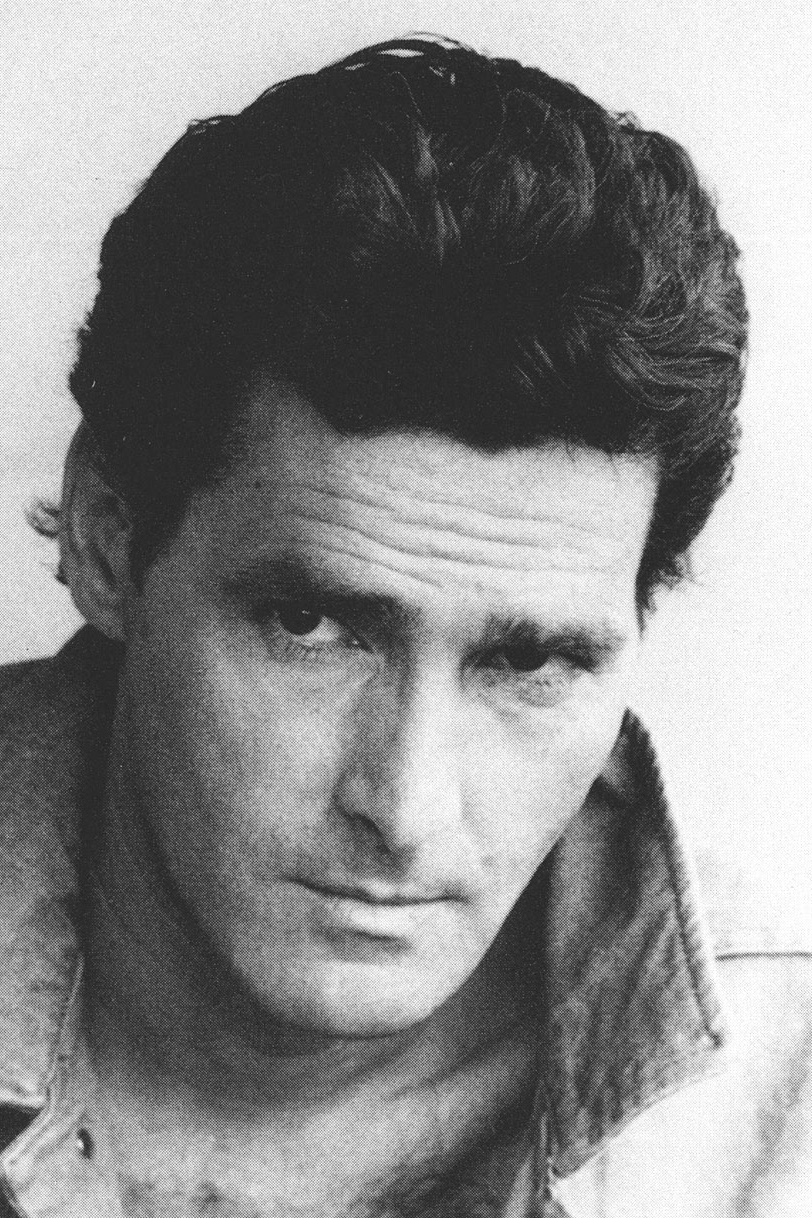 From "Annuario degli attori 1988-89"
Lorenzo Piani
is an actor born in Monfalcone (Gorizia) on genuary 19, 1944. Graduated as actor at C.S.C. in 1970 and as director in 1973 at the Silvio D'Amico Academy of Dramatic Art, he stats his theatrical career in 1975 with "The twelfth night" by Shakespeare, directed by Orazio Costa.
[1]
He was a quite active background actor for the silver screen till the ninetees.
1. "Dizionario del Cinema Italiano" (Lancia, Poppi).
Filmography
1967
La bisbetica domata .... Party guest (uncredited)
La più grande rapina del west .... Tony, Jarrett henchman guarding the jail (credited as Lorenzo Sharon)
Vita di Cavour (TV mini series) - episode 1 .... Man executed by firing squad (uncredited)

1968
Sequestro di persona .... Train passenger (uncredited)
Commandos .... The young commando who's reluctant to kill (credited)

1969
Fellini - Satyricon .... Nymphomaniac's husband (uncredited)

1970
Ciao Gulliver .... Friend (poster and initial titles credit)
L'asino d'oro: processo per fatti strani contro Lucius Apuleius cittadino romano .... Birrena's lover (credited)
Sledge .... Guthrie (credited)
Terzo canale - Avventura a Montecarlo (credit only)

1971
In nome del padre, del figlio e della Colt .... Grant (credited)
L'ospite .... Young man on the beach (credited on Radiocorriere TV)
Quelle sporche anime dannate .... Jerry Carter (credited)
Uccidi Django... uccidi per primo!!! .... Steve Adams (credited)
Una stagione all'inferno .... Revolutionary (credited)

1972
Decameron n°4 - Le belle novelle di Boccaccio .... Ricciardetto (credited)
La Calandria .... Man who unknowingly cuckolds Ferruccio (credited)
La lunga cavalcata della vendetta (credit only)
Sette scialli di seta gialla (credit only)
Spirito Santo e le 5 magnifiche canaglie .... Wounded soldier (credited)

1973
Baba Yaga (credit only)
Corte marziale (credit only)
Donne e magia con satanasso in compagnia .... Voyeur from the hole (credited)
Il tuo piacere è il mio .... Friar Filippo (credited)
La faccia violenta di New York .... Bob (credited)
La polizia incrimina la legge assolve (credit only)
Metti... che ti rompo il muso (credit only)
Più forte sorelle .... Deputy sheriff (credited)
Polvere di stelle (credited but unidentifiable)
Rugantino .... One of the men conspiring to kill Gnecco (credited)
Sei bounty killers per una strage .... Deputy (credited)
Sessomatto (credit only)
Tecnica di un amore .... Kamen's friend (credited)

1974
5 donne per l'assassino (credit only)
Bello come un arcangelo (credit only)
Finche c'è guerra c'è speranza (credit only)
Gruppo di famiglia in un interno (credit only)
Il piatto piange (credit only)
Il venditore di palloncini .... Restaurant customer (credited)
L'ultimo uomo di Sara .... Sandro (credited -

role unconfirmed

)

La polizia chiede aiuto

.... Journalist at the first press conference (credited)
La sculacciata .... Paramedic (credited)
Lo strano ricatto di una ragazza per bene .... Young man on the beach (credited)
Milano odia: la polizia non può sparare .... Gianni, Marilù's boyfriend (credited)
Roma rivuole Cesare (TV) .... Giuba (credited)
Romanzo popolare (credit only)
Sesso in testa .... Frankie Innamorato's thug (credited)
Travolti da un insolito destino nell'azzurro mare d'agosto (credit only)

1975
Bianchi cavalli d'agosto (credit only)
Corruzione al palazzo di giustizia .... Biker who assaults Flavia (credited)
Colpo in canna (credit only)

Gatti rossi in un labirinto di vetro

(credit only)
Il lupo dei mari (credit only)
Il messia ....

role?

(credited)
L'ambizioso .... Bernard, the french killer (credited)
L'esorciccio .... Armando, the priest musician (credited)
La missione del madrillo .... Guy in the night club (credited)
Prete, fai un miracolo .... Don Alberto, the priest (poster credit)

Profondo rosso

.... Policeman detecting fingerprints (credited)

1976
Càlamo .... Rudy's henchman (credited)
L'année sainte / La gang dell'Anno Santo .... Priest (credited)

1977
La gabbia (TV mini series) .... Nicola (credited)
La malavita attacca... la polizia risponde .... Anguilla, Rudy's henchman (credited)

1978
Il grande attacco .... American Commando (credited)
Sam et Sally (TV series) - episode 2: "La corne d'antilope" .... Hippie boy (uncredited)

1979
Porno erotico western ....

role?

(uncredited)

1980
Eroina .... Police inspector (credited)
Fontamara .... Teofilo, the sacristan (credited)
Orient-express (TV series) - episode: "Wanda" .... Carlo Wiesner (credited on Radiocorriere TV)

1984
Claretta .... Gasperini (credited)
Série Noire (TV series) - Ep: "Neige à Capri" .... Jacques (credited)

1986
Attentato al Papa (TV mini series) .... Doctor (credited)
Nella città perduta di Sarzana (TV movie) .... Armed citizen of Sarzana (credited)
Three men on fire ....

role?

(credited)
Un'isola (TV mini-series) .... Poggioreale prisoner (credited)

1987
Kidnapping - Pericolo in agguato .... Bruno (credited)
L'inchiesta ....

role?

(credited)
Warrior Queen .... Bidder at slave auction (uncredited)

1988
Cop Game - Giochi di poliziotto (credit only)
Giallo alla regola .... 1st killer (credited)
Gli invisibili ....

role?

(credited on Radiocorriere TV)
Russicum - I giorni del diavolo .... Father Tippets (credited)
Un cambiamento d'aria .... Police official (

credited?

)

1989
Emma (TV) .... Psychiatrist (credited)
Terminator II - Shocking dark .... Megaforce military (uncredited)

1990
Donna d'onore (TV mini series, episode 1) ....

role?

(credited)
La primavera di Michelangelo / A Season of Giants (TV mini series) .... Cardinal (credited)
Oceano (TV mini series) .... Sergeant Benitez (credited)

1992
Edera (TV series) - episode 11 .... Carabinieri lieutenant (credited)
Klon .... One of the big bosses (credited)

2001
Il bello delle donne (TV series) - Ep. "Maggio" .... Cardiologist (credited)
Other works
Tragedia a New York (unfinished movie - late 1970s or early 1980s)
Filmography to check
with credits posted
Sono Sartana, il vostro becchino (1969 - credit verified)
W Django! (1971 - credit verified)
Il consigliori (1973 - credit verified)
Sgarro alla camorra (1973 - credit verified)
Abbasso tutti, viva noi (1974 - credit verified)
Scusi eminenza... posso sposarmi? (1974 - credit verified)