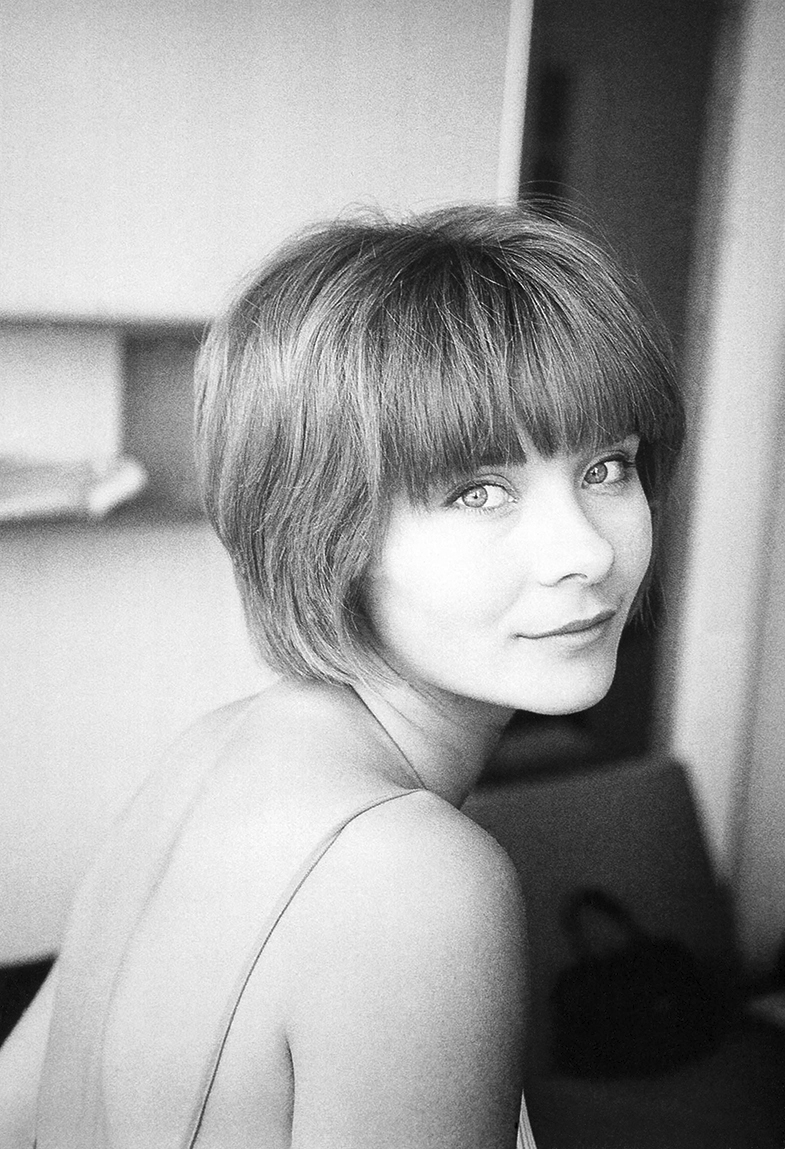 Macha Méril in the Sixties

Macha Méril
Macha Méril, pseudonym of Marie-Madeleine Gagarine, was born on 3 September 1940 in Rabat, Morocco, during the French colonial period.
Her parents are the cousins ​​Marie Belsky and Prince Wladimir Gagarin, the latter escaped from Bolshevik Russia and naturalized French thanks to marriage. The couple lives in a small horticultural property in Antibes bought with the last saved jewels. In 1937, her father, an agronomist, received the proposal to create a citrus plantation in Morocco. Here, the little Macha happily spends the first years of his childhood with her family, until the outbreak of the Second World War, in which, in addition to losing her half brother on the field, she also suffered the loss of her father, who fell ill with typhus.
Back in France with her mother, she attended the Marie Curie de Sceaux high school in Paris. While working to support herself, like her sisters, she graduated in literature at the Sorbonne and attended acting classes at the Théâtre National Populaire. She decides to interrupt her university studies when she sees the doors of cinema open, as the protagonist of Gérard Oury's
La main chaude
(1960), where she is at replace Brigitte Bardot, who became pregnant with Jacques Charrier, and in which, on the advice of the director and the producer, she decides to adopt the stage name of Macha Méril.
Eager to follow Lee Strasberg's course at "Actor's Studio", she studied English and accepted the proposal of E. Wolf (artistic director of Harper's Bazaar) and Richard Avedon (photographer), to work for them in New York in the fashion world. There, for two years, she continuing to cultivate the ambitions of an actress, appearing on TV and following courses at the "Actor's" - but only as an "observer", as the prestigious US school did not admit courses for foreign students.
With an emerging career (and the first film in Hollywood: Who's Been Sleeping in My Bed? - 1963, by Daniel Mann, with Dean Martin), she decides to return to France, where she is chosen by Jean-Luc Godard as the protagonist of the film
Une Femme Mariée
(1964), thanks to which, representing France at the "Venice Film Festival", she received the award for "Best young actress".
In May '68 she founded the film production company "Machafilm" with which she produces and interprets the film
Au pan coupé
(1968) by Guy Gilles and produces
Porcile
(1968) by Pier Paolo Pasolini.
In '69 she married the Italian film director and producer Gian Vittorio Baldi and settled in Rome, where she began a profitable activity as an actress on the big screen:
L'amore coniugale
(1970) by Dacia Maraini,
Siamo tutti in libertà provvisoria
(1971) by Manlio Scarpelli,
La notte dei fiori
(1972) and
L'ultimo giorno di scuola prima delle vacanze di Natale
(1975) both directed by his busband Baldi,
Profondo rosso
(1975) by Dario Argento,
L'ultimo treno della notte
(1975) by Aldo Lado,
Peccatori di provincia
(1976) by Tiziano Longo and many others...
In the late seventies, after divorce, she returned to France. She participate in a large number of films and TV series, thanks to which it regains new fame.
In 1982 she published his first novel, "La Star", then wrote some cookbooks together with chef Robert Laffont.
On stage she made her debut with "Lé Eloifnement" (The Distance) by Loleh Bellon, at the theater de la Gaîté, (Montparnasse).
On the occasion of the "50th Cannes Film Festival", together with her friends and colleagues, including Bernadette Lafont, Anna Karina, Alexandra Stewart and Francoise Brion, she founded an association to protest against the outdated vision of the media woman for 50 years to date: "Les Cinquantièmes Jubilantes". Later she collaborated with various newspapers, while continued to perform in world tours (Perpignan, Deauville, Lisbon, Brussels, Tokyo, etc.) on the texts of George Sand and Chopin's music, performed by pianist Jean-Marc Luisada.
In France she was decorated as "Officier des Arts et des Lettres", "Chevalier de l'Ordre du Mérite", "Chevalier de la Legion d'Honneur", "Officier des Arts et des Lettres" and "Chevalier du Mérite Agricole" .
She owns a small farm in the Gers where she writes and she enjoys cooking for her friends, but lives in Marais (Paris), where continues her activity as a film and television actress.
Her son is the actor Gian Guido Baldi ("Dèmoni" - 1985).